We took a field trip to see Chris Crawford of Tart Vinegar and and Sarah Sanneh of
Pies 'n Thighs

while they spent a workday at the Tart Vinegar studio in some of our favorite Caron Callahan styles.
What's a salad dressing recipe you love? 
Chris: I love to macerate grated ginger and chopped shallots in vinegar for a few minutes then add a lil maple syrup and whisk in olive oil. If I don't have fresh herbs already in the salad I will include a little flowering thyme from Daphne and Chloe and always black pepper from Diaspora. Salt duh.

Where's your favorite place to get pizza in the city? 
Chris: The closest place to where I am at but if I am going order a whole pie I love to get takeout from F & F.

What's the last movie you watched?
Chris: I watch a lot of movies but the last one that I watched and I had the feeling of wanting to rewatch immediately after was Hold Me Tight.
Where are your glasses from? 
Chris: Anne & Valentin, they have a few shops in NYC and I own a couple of pairs that all hold a different purpose. They make any of my ragamuffin outfits magically more classy somehow. I don't understand it. 

Favorite summer trip? 
Chris: I have been making the voyage up to Maine each summer for almost 9 years even if it's just for a few days because I have pals. My son took his first steps there and was potty trained there and last summer we did some sailing even. It's cliche but it's the people I am with that have made the trip and the repetitiveness could seem dull but fills me more than I ever thought. Always on the hunt for the best soft serve. Maybe Greece someday.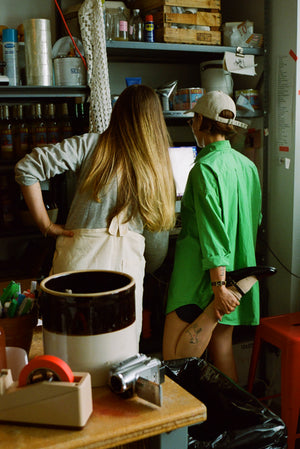 What's your favorite summer cocktail? 
Sarah: My favorite summer cocktail is the spicy watermelon margarita at Pies 'n' Thighs of course!

What's the last book you read? 
Sarah: Last book I read was Don't Call Me Home by Alexandra Auder, which was exceptional.

What reality tv show are you watching currently?
Sarah: Just finished up the season of the century with Vanderpump Rules, ready to get into the new season of RHOA (Real Housewives of Atlanta) even though the buzz has been very quiet.
Favorite summer trip? 
Sarah: My favorite summer trip is to my sister's house in the south of France, where it's almost too hot to sit outside so I lay like a lazy bum on the porch hammock outside until I overheat, then roll inside for rose and recovery, then back out.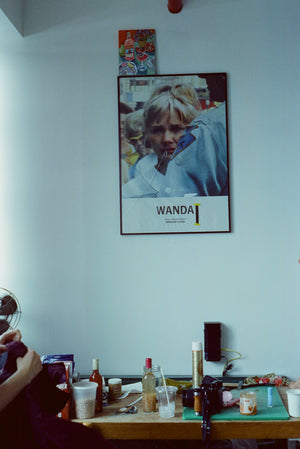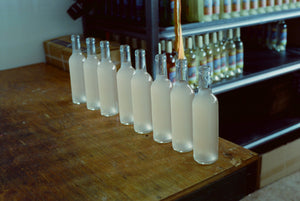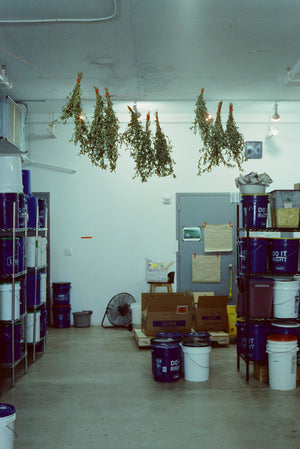 Photos by Jen Steele.